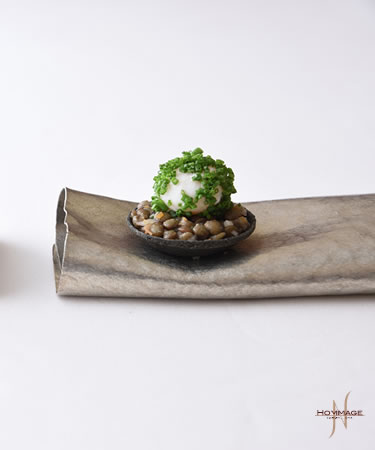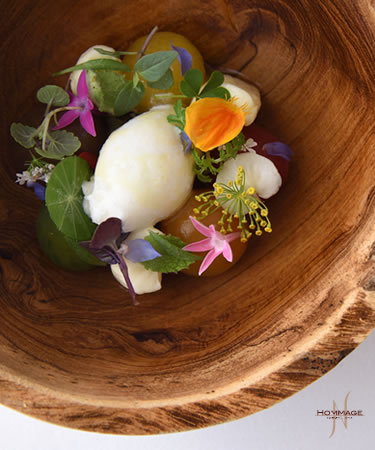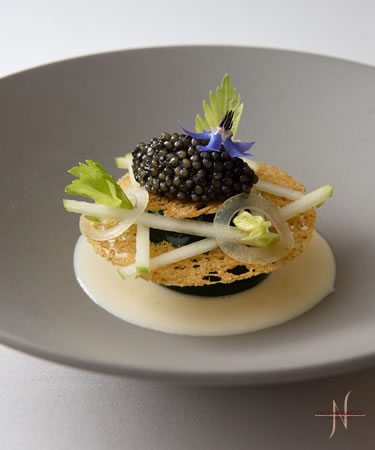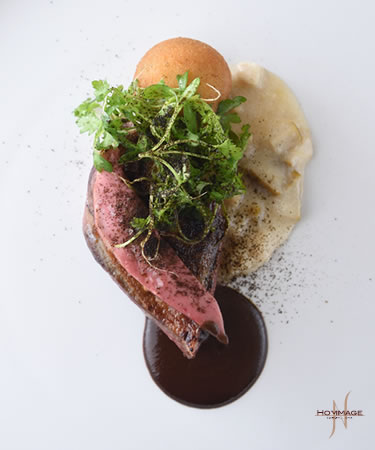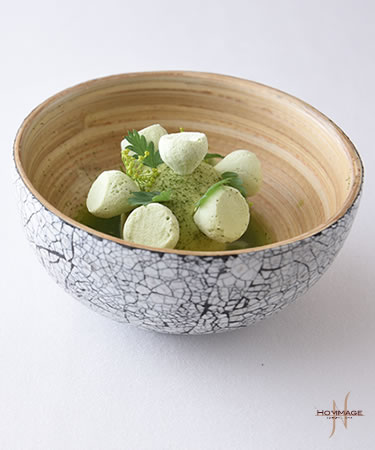 Message for 17th anniversary.
Today, we were able to celebrate our 17th anniversary on December 2nd 2017. We appreciate the customer, suppliers, staff and my family who always supported and cooperated warmly. I am filled with gratitude.
Moreover, we've crowned "Two stars" at the Michelin Guide 2018.
I am delighted with all the staff and my family, that we were able to achieved the goal to be crowned a Two stars restaurant in Asakusa.
I opened "Hommage" with two other people at the age of 26. Without funds it was a reckless decision, and for a while the restaurant was operated just by myself. Now it has become a group of ten people, a casual style restaurant of 1,000 yen, after 17 years, had developed into a Two stars gastronomy. There is no telling what will happen in life. If I kept trying with my own beliefs, without giving up and sulky, I thought anything could be possible.
I will continue to move forward step by step at our pace with my crew.
I will continue to do my best, thank you for your support to "Hommerge".
Owner chef Noboru Arai.
HOMMAGE NEWS
Sep.24,2017

Information of temporary open

Thank you so much for visiting the home page of HOMAGE.
Usually Monday is our regular holiday but at lunchtime on 4th December (Monday) will be temporarily open.
Please come and enjoy at this opportunity.
Lunch Courses will be serve for 6,000JPY, 10,000JPY, 15,000JPY.
We will close the following day 5th December (Tuesday) instead.
We are looking forwards to have your reservation and serve you soon.
MENU
LUNCH
6,000 JPY


A course menu of three dishes including dessert and tea or coffee after meal

10,000 JPY
A course menu of four dishes including dessert and tea or coffee after meal
15,000 JPY
A course menu of five dishes including dessert and tea or coffee after meal

※The number of dishes in the menu can vary
DINNER
10,000 JPY


A course menu of four dishes including dessert and tea or coffee after meal

15,000 JPY


A course menu of five dishes including dessert and tea or coffee after meal

20,000 JPY


A course menu of six dishes including dessert and tea or coffee after meal

※The number of dishes in the menu can vary
PHILOSOPHY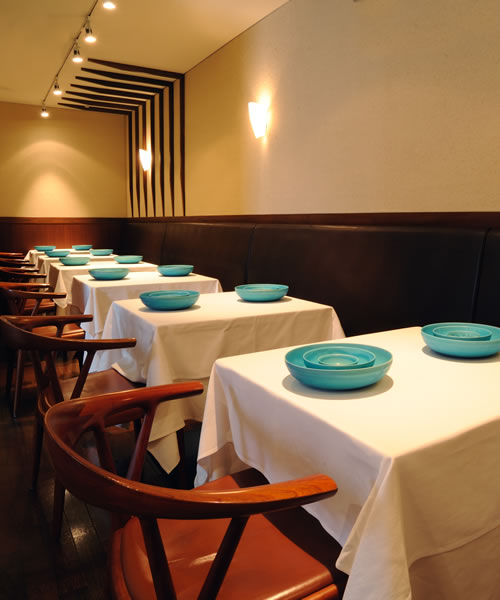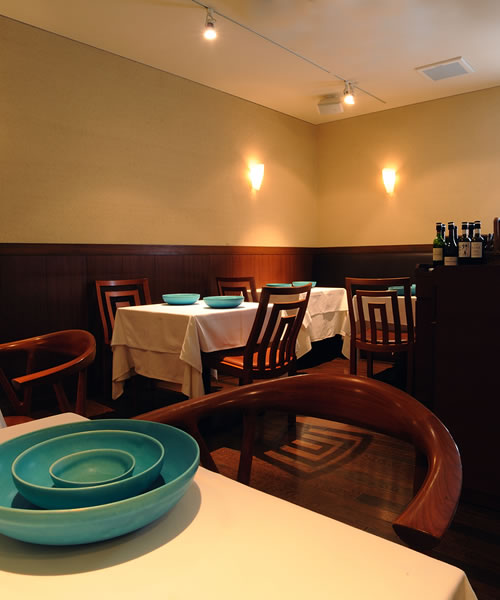 "Hommage" means "respect", "honor", or "tribute" in French. The blessings of nature, the farmers who grow the ingredients, my seniors and my staff who always support me, my family. And above all, the guests who visit my restaurant to enjoy my cooking. It is with gratitude and respect to all these who let me walk my way in the world of culinary that I have named my restaurant "Hommage". I am honored to be connected with French cuisine, so rich in traditions, and humbled to be its ambassador through cooking.
Our ingredients are carefully chosen to ideally match a particular recipe and delivered from various parts of Japan and France, as well as other countries. We do not only make the best of seasonal ingredients and refine their taste, but we also try to draw out the inner expression of every ingredient.
I have come across various people and recipes and learnt a variety of things since my days of training till this moment.
Thus nurtured into who I am, I take my past experience as the base ingredient and season it with novelty and inspiration to create every single dish from the bottom of my heart.
Owner and chef, Noboru Arai
Born in Asakusa, Tokyo, in 1974
After training in Tokyo restaurants, moved to France to study the philosophy of French cuisine in numerous restaurants: Le Clos des Cimes (★★), Auberge La Feniere (★), etc.
Returned to Tokyo in 2000 and started restaurant Hommage.
I was born and bred in Asakusa, a traditional area of Tokyo which has been its center and source of culture for ages, since around the 17th century when Tokyo became the capital .
I am now here to create a center and source of French cuisine, so special for Tokyo, so special for Asakusa, so special to me.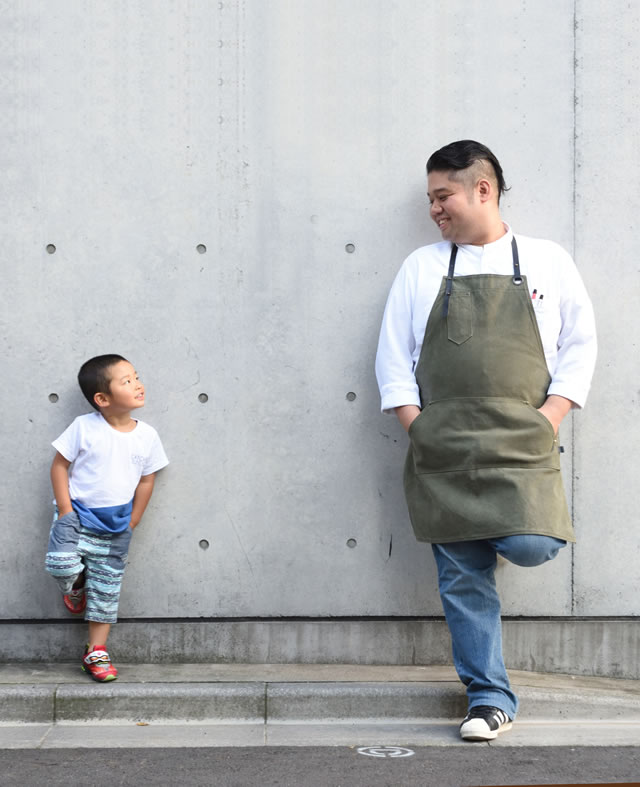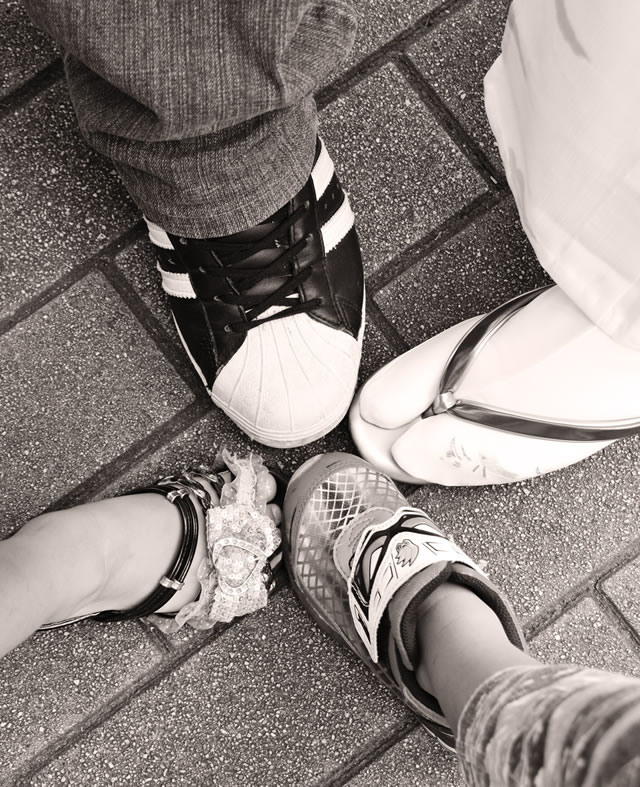 RESERVATION
We accept reservations by phone or via the Internet.
TEL: 03-3874-1552
The following time is recommended for a call if you want to make a reservation:
AM 10:00 - 11:30 PM 15:00 - 18:00
All meals are selected by the chef.
Upon reservation, please inform us of any allergies or ingredients you would like to exclude. Reservations till the end of the next month by phone or via the internet open from the 1st day of the month, or the day following it in case we are closed on the 1st. (E.g.: You can book till April 30th starting from Februaly 1st.)
Kids Policy
We welcome children of 6 and older , able to eat the same course menu as adults.
Every third Sunday of a month is Kids Day. If you would like to visit with a child younger than 6, please make a reservation for Kids Day.
※The schedule is subject to change on rare occasions, please inquire for details.
Dress Code
Please refrain from casual clothes (T-shirt, shorts, sandals and the like).
ACCESS
Address: 4-10-5 Asakusa, Taito-ku, Tokyo 111-0032 
TEL: 03-3874-1552
Closed on Mondays (open if Monday is a public holiday, closed on the Tuesday following it)
Lunch: 11:30 - 13:00 L.O. (close at 15:00) 
Dinner: 18:00 - 20:00 L.O. (close at 22:30)
Nearest station: 12 min walk from Tokyo metro Asakusa Station
How to find us: Take Exit 1 of Ginza Line Asakusa Station, turn right and walk through Kannon Street. Once you reach Restaurant Omiya on your right, walk straight ahead through the grounds of Sens?ji-ji Temple, with Asakusa Shrine on your right and Sens?ji-ji Temple on your left, until you reach a big street, Kototoi dori avenue. Cross the street at the traffic lights, turn left and go along Kototoi-dori. Turn right at the next traffic lights (at Asakusa 5656 Community Center).
Cross the first traffic lights and walk some 100m further. You will see the restaurant (an undressed concrete building) on your right.